South Kitsap
The South Kitsap Community, close to everywhere in the middle of nowhere!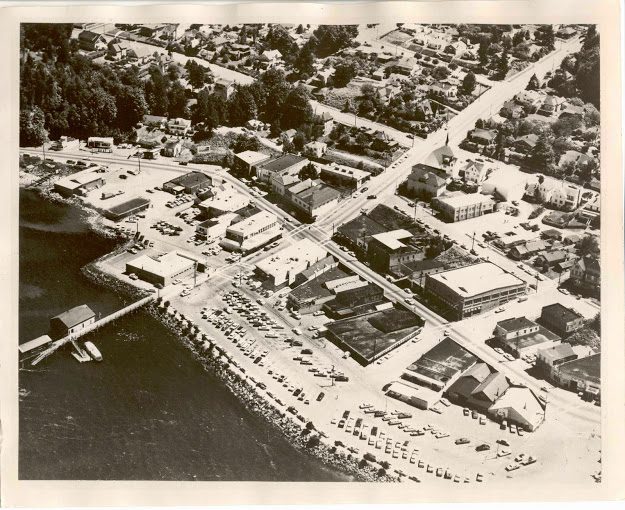 The South Kitsap community, as the name would suggest, is the southern end of Kitsap County. It is made up of approximately 100 square miles of mostly rural living. Kitsap County is conveniently located on the western shores of Puget Sound and surrounded on 3 ½ sides by water. The hub of the  South Kitsap Community is the small town of Port Orchard.
Port Orchard is the County seat for Kitsap County, directly across the bay from Bremerton and the Puget Sound Naval Shipyard, and home to many unique and diverse residents.  The population of the South Kitsap community is around 66,000 people with around 15,000 living in the incorporated city of Port Orchard.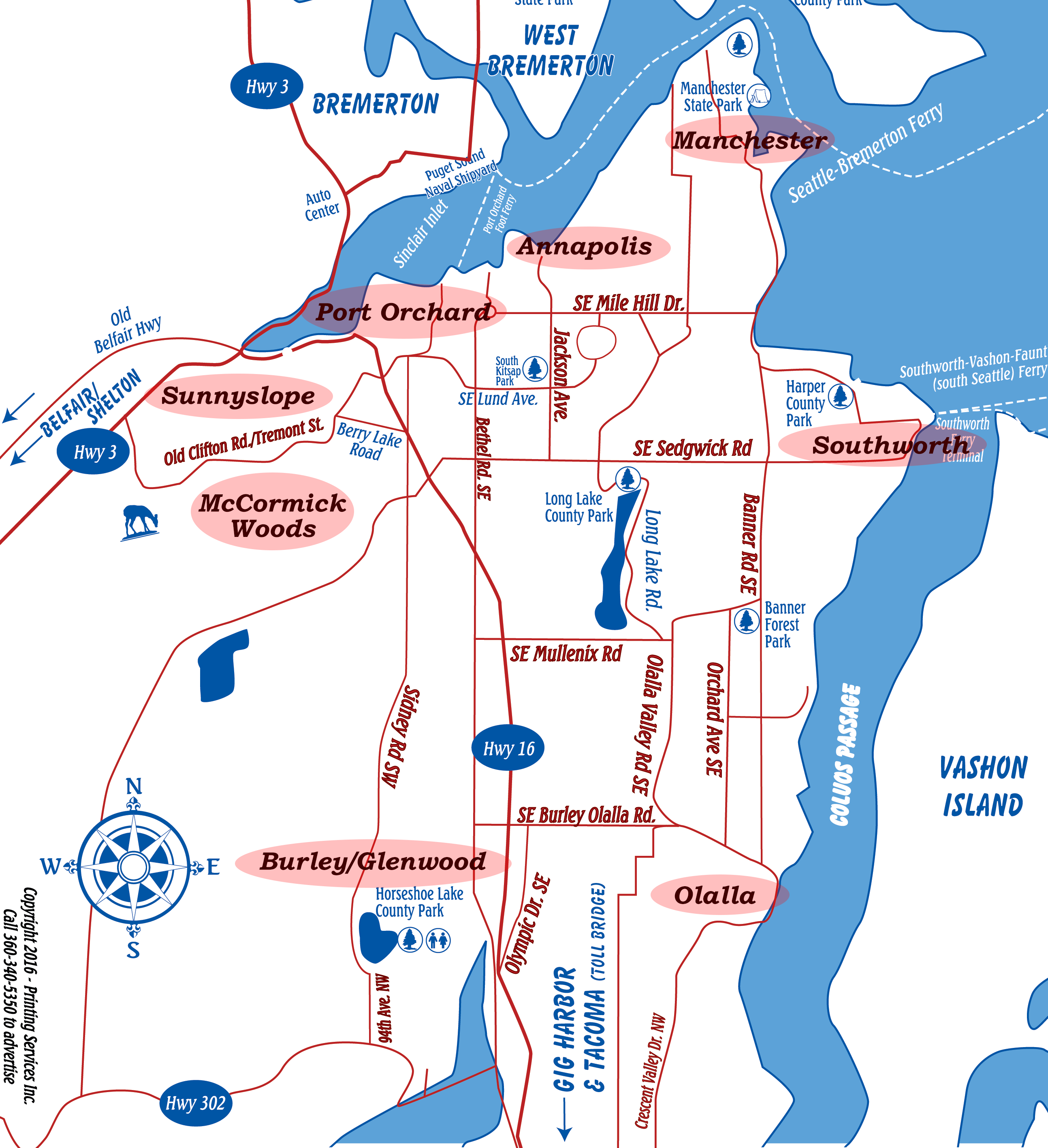 South Kitsap Community Map